10,066 kilometers from Zagreb: To the Croatian people and its President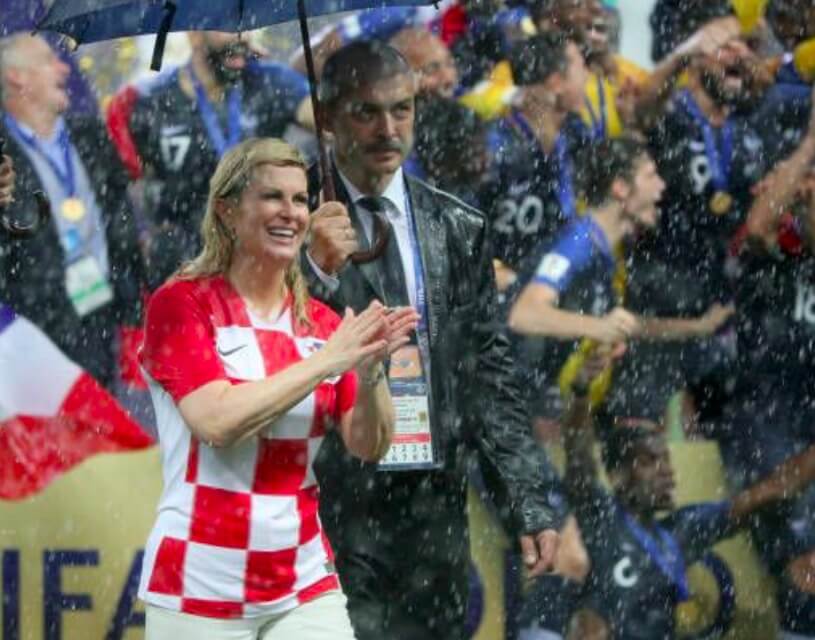 Photo: Pinterest
I want to extend my most sincere congratulations to the Croatian people, not only to the members of the national team for an amazing World Cup tournament, full of exciting challenges and an enviable team chemistry, but also to its President Kolinda Grabar-Kitarovic for being a role model for women all around the world.
In a supreme display of leadership, humility, and love, under the pouring rain and without an umbrella, Kolinda embraced Croats and French players alike. She attended the most important sports event in the world flying on a commercial flight, with a ticket purchased with her own money; all while on non-paid vacation leave. The first woman to occupy the presidency of Croatia –and also the youngest- captivated the hearts of millions.
A praiseworthy woman, who requires nothing more than her intellect and emotional intelligence to succeed, inspires us to excel in our daily tasks.
Kolinda showed the whole world that the most trustworthy leadership has love as a primary pillar.
I want to encourage you, Kolinda, to carry on with your duties, governing the Croatian people with love and authentic female leadership.
Sincerely,
Klara Campos
Woman, mother, and businesswoman from Guatemala 10,066 kilometers from Zagreb.